nimood U3 Neck Massager with Heat, Shiatsu Massagers for Neck and Back with 3D Kneading Bead, Rechargeable & Cordless Neck Massage, Soft & Portable Neck Pillow for Travel, Office, Ideal Gift for Women, Men
About this item
UPGRADED & WIDER RANGE OF MASSAGE: The upgraded massager expands the massage range. Target the trapezius muscles of the neck with its 3D shiatsu kneading, the distance distribution of the massage beads expands the massage range and touches more muscles to relieve fatigue, body aches, cramps, and tensions.
3D DEEP-KNEADING MASSAGE BEADS & IMITATION TEN-FINGER MASSAGE: 4 sets of massage nodes combine 24 beads working in clockwise/anti-clockwise rotation. Simulate finger massage to the greatest extent, realize comfortable kneading, pressing and other massages. The massager can also massage the waist, shoulder, arms and legs.
GRAPHENE HEATING TECHNOLOGY & SLOW-REBOUND MEMORY FOAM: 107℉graphene heating technology allows you to relax quickly during the massage process and achieve a good hot compress effect, fully circulate the blood in the neck and relax the muscles. Made of slow rebound memory foam, soft and comfortable.
FREE HANDS & ERGONOMIC DESIGN: Hand strap design and magnetic design make more convenience and relax at all when you enjoy the massage. U-shaped neck massager can provide neck support and helps to fix the U-shaped pillow on the neck and keep it in a comfortable and natural posture.
WARRANTY & SUPPORT: 24h online support standing by, RISK-FREE 100% money-back guarantee, without return days restriction, 18- Month Replacement Warranty and lifetime technical support. Any problems or inquiries, please Contact Us. Our customer service team cares about providing customers a nice shopping experience.
Product Description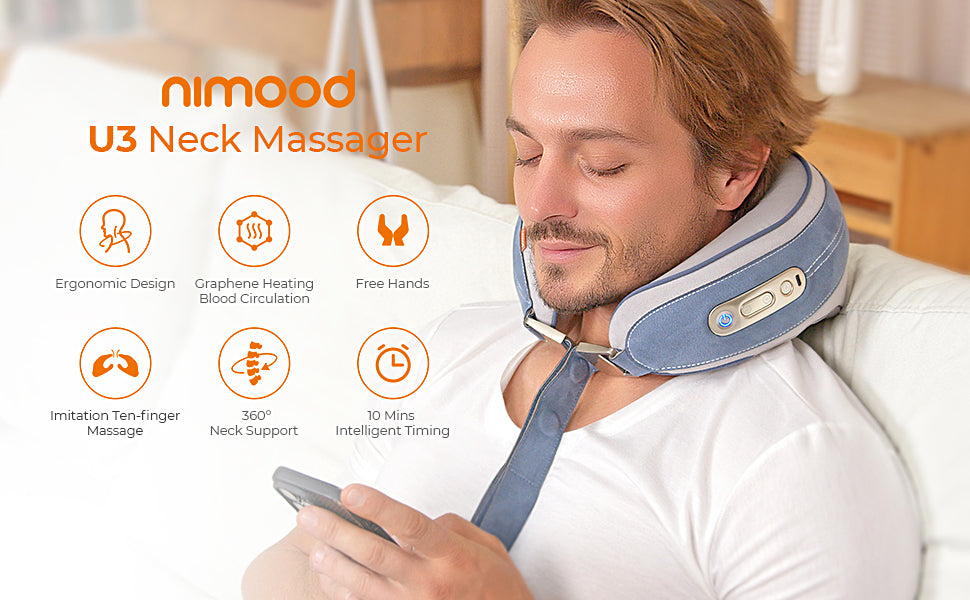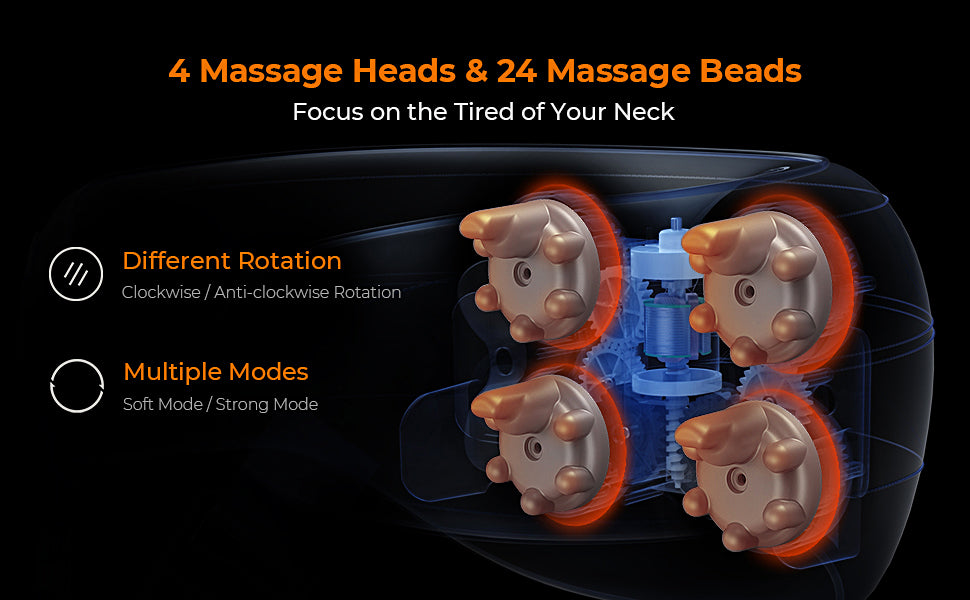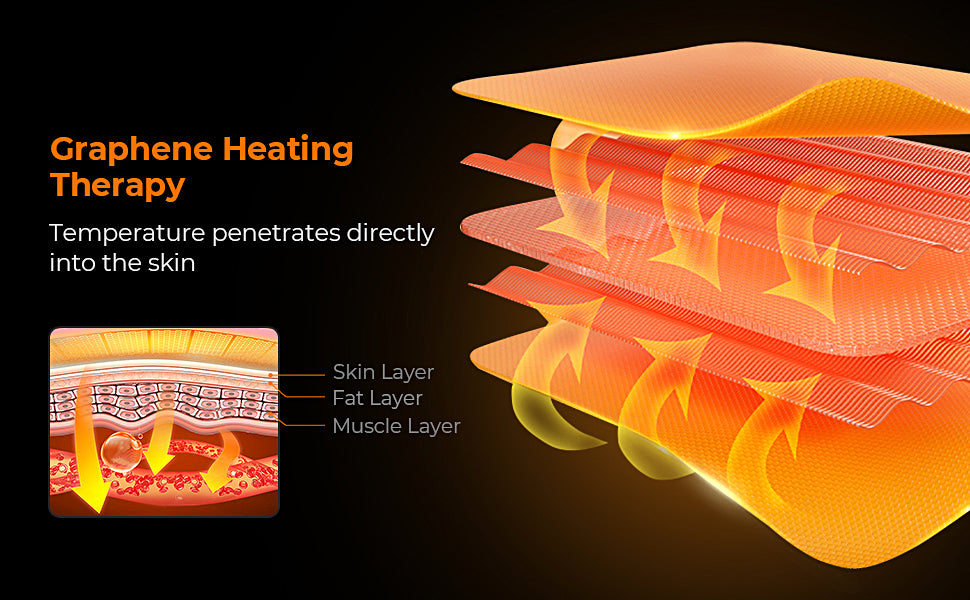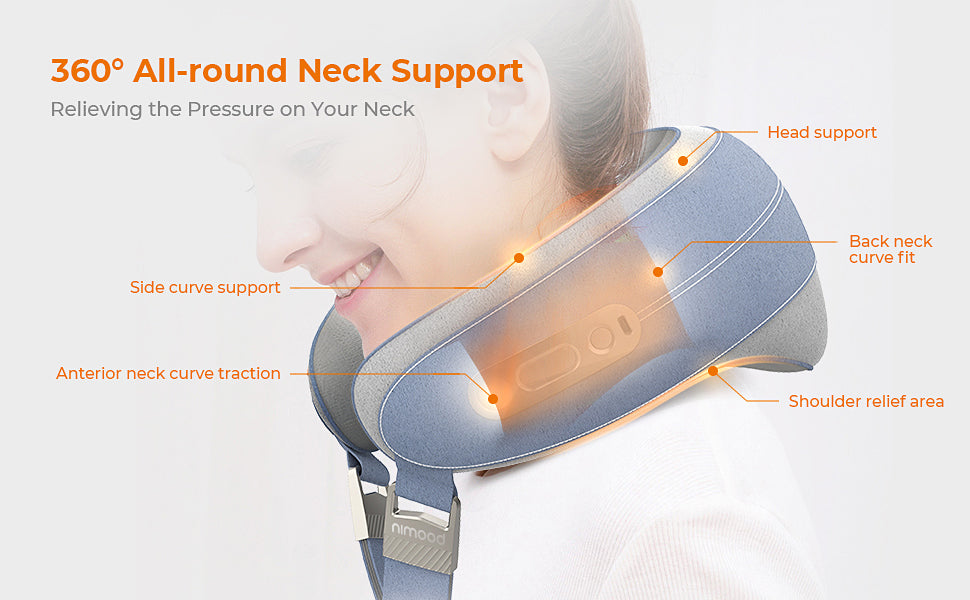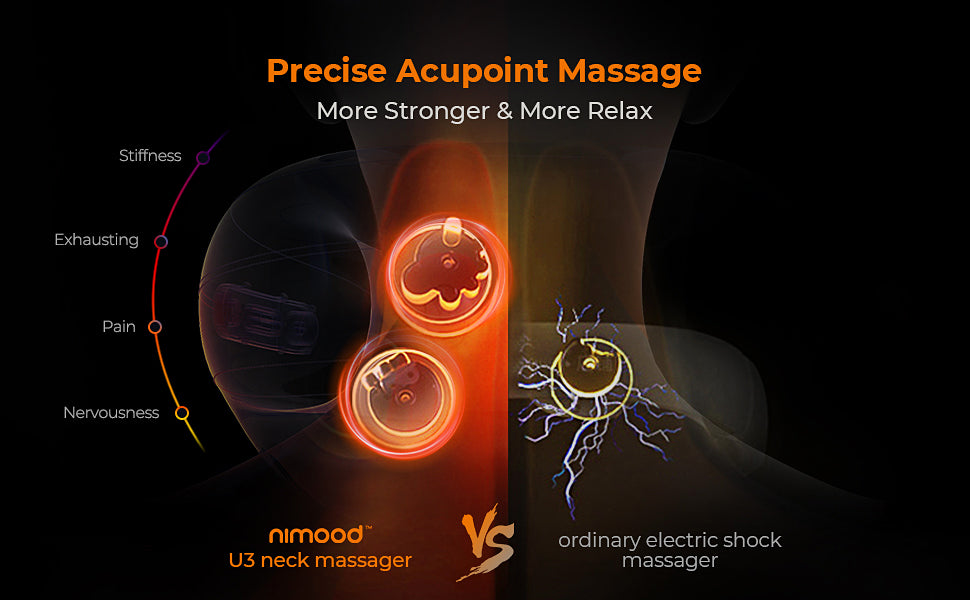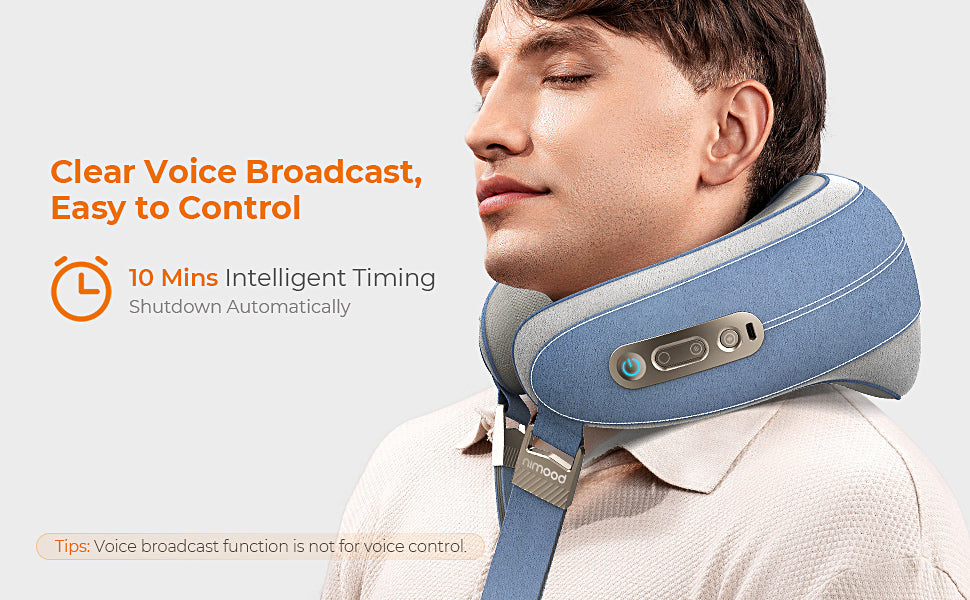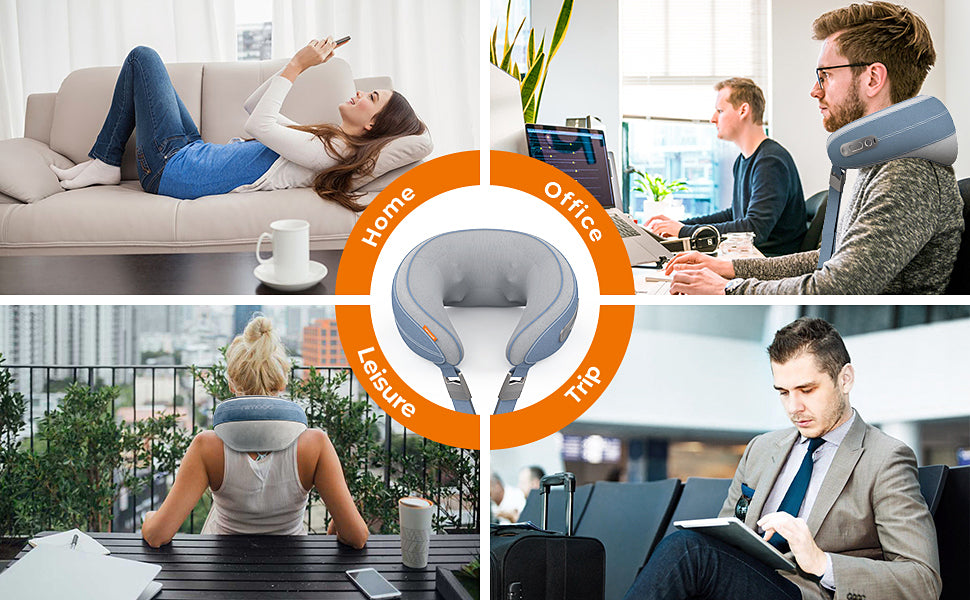 Amazing feeling
Give it a couple of minutes & you'll fall into a deep relaxation. I really like the pulses. I'm already planning to give as Christmas gifts.
Very useful
I like the product. It is easy to use and very useful. I already feel released after few days usage. I will Recommend it to my friends.
Good portable neck massger!
This neck massager exceed what I expected. I purchased this as a gift for my family and the packaging made it a great gift for christmas. The fabric material is soft and smooth and the pressure of the massage is very on point, it is better than the one I have before which requires a DC cord to power on. Overall i would give this product at 5/5.
Best neck massager
Very different from other neck massagers I've tried. Massage points mov very fast. A bit uncomfortable at first but once you get used to it, it feels great after
Really good for neck pain
Amazing product. I have some neck problems these months and there was always a sharp pain if I twist my neck. After using this, it help me to ease the pain, and also it feels great using it. This massager's settings are just what I need, multiple strength settings and different modes. Way better than my old one.